Have you ever wondered what it would be like to live a real life adventure like The Goonies or Indiana Jones? Or what it would feel like to be trapped in a horror movie like 1408 or SAW?
Brighton Asylum is proud to present the next generation in a growing trend of interactive games called "Escape rooms"!
Brighton Asylum's Escape Rooms in NJ are among the most interactive, immersive, and action packed in the New Jersey area.  Our NJ escape rooms have been played by thousands of people, including actor James Franco.
What is an Escape Room?
An escape room is a physical adventure game in which players solve a series of puzzles using clues, hints and strategy to complete the objectives at hand. Players are given 1 hour to unveil the secret plot which is hidden within the rooms.
You must work together as a team, exploring your surroundings and racing against the clock using logic, critical thinking, and your gut instincts to find clues, solve puzzles, crack codes, find hidden passage ways, and uncover hidden secrets that will ultimately lead to your escape!  
If you are looking for an escape room in NJ, look no further.  Book your escape room experience today.  See below for more information about our rooms.
MAXIMUM GROUP – 6-10 PLAYERS DEPENDING ON THE GAME
ESCAPE ROOMS SHOULD BE BOOKED IN ADVANCE ONLINE.  WALKS INS SHOULD CALL FOR AVAILABILITY PRIOR TO COMING
PLEASE ARRIVE 15 MINUTES BEFORE YOUR SCHEDULED TIME.
ALL GAMES START PROMPTLY AT THE SCHEDULED TIME WHETHER YOUR GROUP HAS ARRIVED OR NOT.
ANY RESCHEDULING MUST BE DONE AT LEAST 24 HOURS IN ADVANCE OF YOUR SCHEDULED GAME

Escape Games are are an adventure that is thrilling and perplexing! Use your instincts to solve the puzzles and escape!
Escape Games are a great team building exercise! Bring your coworkers, class, or church group and work together.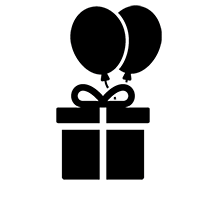 Escape games are the life of the party!  Bring your party for an evening of thrills and puzzles for a unique party activity!

SIGN UP FOR DEALS & UPDATES
Brighton Asylum Escape is located at the BACK of:
2 Brighton Ave Suite 7a
Passaic, NJ 07055 (border of Clifton)
DO NOT USE SADE STREET TO ENTER
On site parking is available.  If you cannot find us, it is because you are at the FRONT of 2 Brighton Ave suite 7a, and need to drive around to the back of the building.
Contact Brighton Asylum Escape
Brighton Asylum information hotline – 201-848-2517
brightonasylumoffice@gmail.com
Brighton Asylum Escape Room
Brighton Asylum Haunted House
The Hack Shack – Axe Throwing